Beginning Fall 2020
The Career Services Officer team is here to help you out! Our direct email addresses are below. We are open M-F 8:00 am- 5:00 pm with extended hours on Tuesdays and Wednesdays until 6:00 pm
Chad Austin--Career Services Officer ctaustin@hfcc.edu
Kayla Walsh--Department Secretary kwalsh2@hfcc.edu
Ashley Hodge--Career Coach-Co-op arhodge@hfcc.edu
Jessica Miller--Career Coach-Co-op jfmiller1@hfcc.edu
Joyce Hovermale--Career Coach jahovermale@hfcc.edu
Also feel free to click this link ( https://zoom.us/j/98941703154link ) to access the open Zoom Office Hours which run during normal office hours during the work week!
Location: Learning Success Center, room 113 (first floor). View map
Phone: 313.845.9618
Email: careers@hfcc.edu
Staff Members
Chad Austin
Career Services Officer
Since 2009, Chad has been the Career Services Officer at HFC. Chad has an undergraduate degree in English (Secondary Education) from Central Michigan University (CMU) in Mt. Pleasant and a graduate degree in Student Affairs Administration from Michigan State University (MSU). Chad has worked at a number of schools throughout the Midwest.
Chad can help you with job search documents, interviewing, strategies for turning your degree into employment, planning to get the most (professionally) out of your time at HFC, and so much more. Chad specializes in résumé updates and modifications, and can help you best prepare for a job. Chad meets with students whenever the Career Services Office is open. To schedule a time, call the office, or drop by open Zoom hours throughout the week!
Joyce Hovermale
Career Coach
Joyce came to HFC in January of 2010. She has an undergraduate degree in Human Resources and a minor in Business Administration from the University of Wisconsin-Eau Claire. She has more than 15 years of experience in various HR positions with SPX Service Solutions and SEND International.
Joyce enjoys meeting with students to help them understand how to "market themselves" to employers. Even if students have no work experience or job search experience, she can still help them get started. Joyce also reaches out to employers to assist them in knowing the best way to connect with HFC students. Joyce is available most Mondays, Tuesdays, and Thursdays to meet with students or employers. She can be reached at jahovermale@hfcc.edu
Kayla Walsh
Department Secretary
Kayla is the current Department Secretary for the HFC Career Services Office. She is a recent graduate of HFC earning her Associate Degree in General Business. She is planning on continuing her education at Wayne State University. She started working at Henry Ford College for over three years in different offices, first as a work-study student and then as a co-op student, giving her knowledge and insight of the College.
Ashley Hodge
Career Coach- Cooperative Education Focus
Ashley is a new Student Affairs Professional excited to start her career at Henry Ford College. She understands career development is an important process for college students. She received her B.A. from Michigan State University where she double majored in Psychology and Journalism. Ashley completed her Master's in College Counseling at Eastern Michigan University. She recently became a Limited Licensed Professional Counselor (LLPC) and is also a Nationally Certified Counselor (NCC). Ashley is an active member of the American College Counseling Association (ACCA) and has taken additional courses in Career Advising, Career Counseling, and College Student development. She is excited to be working with HFC Co-op students. In her role she hopes to help college students identify their strengths, interest, and abilities to enhance their academic and personal goals and how to integrate it into their work.
"As the world of work changes, students need, more than ever, to understand and navigate their career process. By utilizing the Co-op program students will learn about themselves, decision making, evaluating options, and understanding the meaning of their curricular and co-curricular work, and other activities that impact their career process."
Feel free to email Ashley at arhodge@hfcc.edu or call her directly at 313-845-6440.
Jessica Miller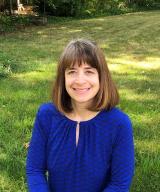 Career Coach- Cooperative Education Focus
Jessica started in April 2018 at HFC. Jessica has over 19 years of experience working in higher education settings in career services departments developing employer relations, organizing career events and placing students in full time positions as well as internships and cooperative education placements. Jessica has her Master of Arts degree in Guidance and Counseling from Eastern Michigan University and a Bachelor of Arts in English with minors in Music, Theatre and Journalism from Michigan State University. Jessica can be contacted at jfmiller1@hfcc.edu.